Immigration and Business Law Attorneys in Jacksonville, FL
Serving Jacksonville Area
immigration and Business Law attorneys in Jacksonville, Florida
With our office in Jacksonville, Florida, we have helped guide people throughout the region toward positive solutions for their family & business immigration, business law, and special needs matters since 2012. At Scarborough Law LLC, we are dedicated to serving the people in our communities that deserve to have quality legal representation. If you live in Jacksonville, FL or the surrounding areas our team is just a short drive away.
schedule a free case assessment now
CONTACT
Stephanie Scarborough
Attorney at Law
With more than 10 years of legal experience in the United States, I am a trusted immigration and business attorney who people come to for various business, asylum, and deportation matters. If you're a business owner and would like to sponsor an employee, I have the resources and knowledge to help make that happen. I am passionate about helping people in my community gain the liberty they need so they can pursue their own dreams here in the United States. My associates and staff take the time to learn about your goals and to help you achieve them. Reach out today to schedule a free, 15-minute case assessment.
MORE ABOUT ME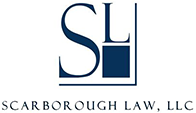 Why Choose Scarborough Law LLC?
Personal Attention
Everyone deserves to have one-on-one attention for their legal matter. At Scarborough Law LLC, we will get to know your case closely so we can provide you with legal guidance that puts you in the best position possible. Whether you need help with growing your business or with an immigration matter, a custom strategy is your greatest chance at a favorable result. From beginning to end, you will feel as if you're family because we want you to succeed just as much as you do.
Empathy & Compassion
Our attorneys and staff know that immigration and your business's legal matters can be stressful because the result will have such a large impact on your life and your future. We strive to provide a comfortable office environment and a caring attitude so you will have one less thing to worry about. Contact our offices in Jacksonville, Florida for compassionate attention. We'll do the heavy lifting so you can focus on other matters you're dealing with.
"Miss Scarborough is an angel. She helped us when we were desperate. She handled our case with care and patience. It gave us the confidence to proceed, and without her help, I don't think we would have the same outcome."
MAARTEN B.
"Best immigration lawyer in Jacksonville!"
kaben t.
"Stephanie gave our questions a lot of serious thought, gave us good advice, and, in the end, she was able to recommend another professional to help us find the right solution for our situation. She is very knowledgeable, is a good listener, and is a pleasure to work with."
KAROL P.
Serving Businesses & Clients in Florida & Georgia
When running a business, there are countless legal matters that you may need guidance with, including the establishment of partnership agreements, issuing stock certificates, and going over business bylaws. As a skilled business legal team, we can help you cover your bases to secure your business and increase its chances of success.
Another matter you may need help with is bringing an international employee to the United States to work for you. If you need an attorney to help you through the process of getting them a visa, we are the team to turn to.
If you live in Jacksonville, Florida and need a business, special needs, or immigration attorney, turn to the legal team at Scarborough Law LLC. We happily serve people throughout the Jacksonville, Florida area. Schedule a free case assessment today by filling out the brief form below.