Preparing Will Give You Peace of Mind
Go Over Your Options with An Estate Planning Lawyer in Alpharetta, GA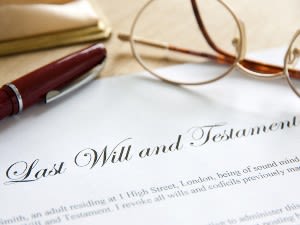 Your assets are important to you. When you pass away, you need a plan for them. Scarborough Law LLC will pair you with an estate planning lawyer in Alpharetta, GA to help you write your will, create trusts for larger assets and establish a power of attorney. By doing this in advance, you can keep your family out of court discussions for your estate.

Start today by speaking with an attorney at Scarborough Law.
Stephanie Scarborough is proud to provide service to clients in Alpharetta, Buckhead, Dawsonville, Cumming, and Atlanta, Georgia.
3 Common Estate Planning Mistakes
If you don't hire the right estate planning lawyer, you could run into a lot of issues during the process. Scarborough Law has the experience and dedication you need to create a plan for your assets.

A few of the most common estate planning mistakes include...
Creating wills and trusts without a lawyer present.

Choosing a lawyer who charges you by the hour.

Missing key components of your estate planning.
You don't have to worry about setting up an official estate plan by yourself. You can turn to an experienced estate planning attorney for the help you need. Stephanie Scarborough has the knowledge and understanding of all aspects of estate planning and can explain all of the different options to you as you seek to prepare for your family's financial future.
Scarborough Law LLC represents the best interests of clients in the greater Atlanta area, and throughout Alpharetta, Buckhead, Cumming, and Dawsonville, Georgia.
Want assistance creating your wills and trusts? Call today to set up an appointment to get started.